About Me and This Blog
Hello, I'm Jim Nielsen.
Let me tell you a bit about my approach to blogging at the moment. In the past, I frequently put off writing blog posts because I found myself unable to put forth my best effort in writing—that attitude of "if you can't do something right, don't do it at all"—but lately I've found myself regretting not writing at least something.
This is the lens through which I've come to view my blog posts these days, like a lax journal.
I have all these ambitions to write but then I don't. Now I've arrived at this point of thinking "well something is better than nothing". So, many of the posts on my blog are me just trying to write something down before I forget it all. I've found I enjoy the nostalgia of going back after a year and being like "oh yeah, that thing". Like a nostalgic photograph.
On this blog, I sometimes don't take the effort I should to craft what I'm writing so by the end of the post I feel like "well I'll just publish it and maybe come back and do more proof reads" but at that point I know I'm just lying to myself by saying that.
But hey, like I said, these days I'm aiming for my some of my posts to merely be like a bad journal entry.
Note: the thoughts and opinions herein are my own. Although a few of my writings are original, mostly I feel responsible for the ways in which I misunderstand and mangle the ideas of other people far smarter than I.
— Jim (version of myself on April 16, 2018)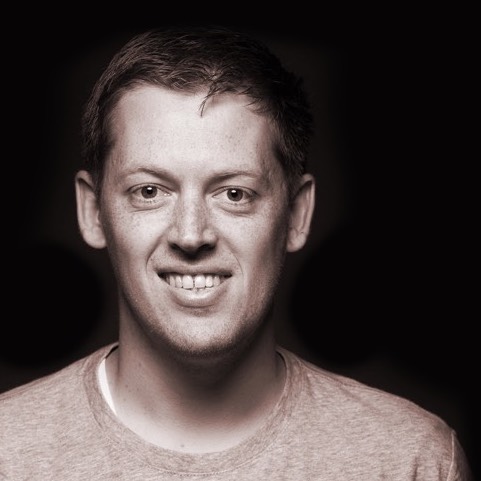 Links in This Blog
I thought it would be interesting to index all the links on my blog and keep it as a running list.
jim-nielsen.com

207
github.com

132
twitter.com

132
adactio.com

53
iosicongallery.com

37
youtube.com

37
mozilla.org

36
apple.com

32
css-tricks.com

32
stackoverflow.com

32
wikipedia.org

29
postlight.com

22
medium.com

21
www.netlify.com

21
macosicongallery.com

20
watchosicongallery.com

19
frankchimero.com

18
daverupert.com

17
npmjs.com

17
roughtype.com

15
tylergaw.com

14
amazon.com

12
community.netlify.com

12
csswg.org

12
caniuse.com

11
codepen.io

11
kindlingapp.com

10
arc90.com

9
daringfireball.net

9
ia.net

9
metalsmith.io

9
danluu.com

8
ethanmarcotte.com

8
quirksmode.org

8
w3.org

8
ycombinator.com

8
adamsilver.io

7
archive.org

7
catb.org

7
docs.netlify.com

7
signalvnoise.com

7
whatwg.org

7
reactjs.org

6
robinrendle.com

6
smashingmagazine.com

6
csswizardry.com

5
google.com

5
imageoptim.com

5
nytimes.com

5
overreacted.io

5
sass-lang.com

5
theverge.com

5
tonsky.me

5
twobithistory.org

5
vimeo.com

5
wired.com

5
youtu.be

5
alistapart.com

4
baldurbjarnason.com

4
capwatkins.com

4
christianheilmann.com

4
dev.to

4
dribbble.com

4
dropbox.github.io

4
ericwbailey.design

4
hackernoon.com

4
hey.com

4
idlewords.com

4
imagemagick.org

4
numbermatics.com

4
oreillystatic.com

4
remysharp.com

4
resilientwebdesign.com

4
shoptalkshow.com

4
trentwalton.com

4
24ways.org

3
applypixels.com

3
beplucky.com

3
bloomberg.com

3
daneden.me

3
designernews.co

3
destroytoday.com

3
dropbox.com

3

https://www.dropbox.com/s/jdiz9av83495bsu/Build%20a%20JS%20Dev%20Env%20-%203%20hr%20-%20Fluent%202017.pptx?dl=0
duckduckgo.com

3
hiddedevries.nl

3

https://hiddedevries.nl/en/blog/2020-11-25-why-its-good-for-users-that-html-css-and-js-are-separate-languages
jekyllrb.com

3
joshwcomeau.com

3
paravelinc.com

3
quora.com

3
scriptogr.am

3
theatlantic.com

3
timkadlec.com

3
web.dev

3
webkit.org

3
2ality.com

2
abookapart.com

2
alexdanco.com

2
answers.netlify.com

2

https://answers.netlify.com/t/proxying-to-another-service-fails-with-cors-issue-and-a-302-response/34923
babeljs.io

2
bradfrost.com

2
bryanbraun.com

2
canistilluse.com

2
carolynzhang.com

2
centerpointaudio.com

2
clearleft.com

2
colorme.io

2
compass-style.org

2
cors-anywhere.herokuapp.com

2
damassi.github.io

2
deno.land

2
dowebsitesneedtolookexactlythesameineverybrowser.com

2
egghead.io

2
farnamstreetblog.com

2
fastcompany.com

2
feedburner.com

2
freakonomics.com

2
gatsbyjs.org

2
getbitbar.com

2
googleusercontent.com

2
hexo.io

2
hpbn.co

2
icg360.com

2
increment.com

2
indieweb.org

2
inessential.com

2
instagram.com

2
jackfranklin.co.uk

2
javascriptweekly.com

2
kitsonkelly.com

2
learnnextjs.com

2
linkedin.com

2
macrumors.com

2
macwright.com

2
marked.js.org

2
mcfunley.com

2
meyerweb.com

2
nodejs.org

2

https://nodejs.org/api/esm.html#esm_no_code_require_code_code_exports_code_code_module_exports_code_code_filename_code_code_dirname_code
oreillymedia.github.io

2
paulirish.com

2
penguinrandomhouse.com

2
pixelresort.com

2
regex101.com

2
safaribooksonline.com

2
sidebar.io

2
stratechery.com

2
substack.com

2
swyx.io

2
tapbots.com

2
the-pastry-box-project.net

2
thefreedictionary.com

2
thegroundwork.com

2
themarkup.org

2
timshel.com

2
tutsplus.com

2
una.im

2
webplatform.news

2
yaml.org

2
zeldman.com

2
...all others with only one occurence