Verified Personal Website
Max did a funny thing where he verified his personal website. (He also official-ified it, as there appears to be a difference between the two — at least at the time of this writing, who knows that could change…)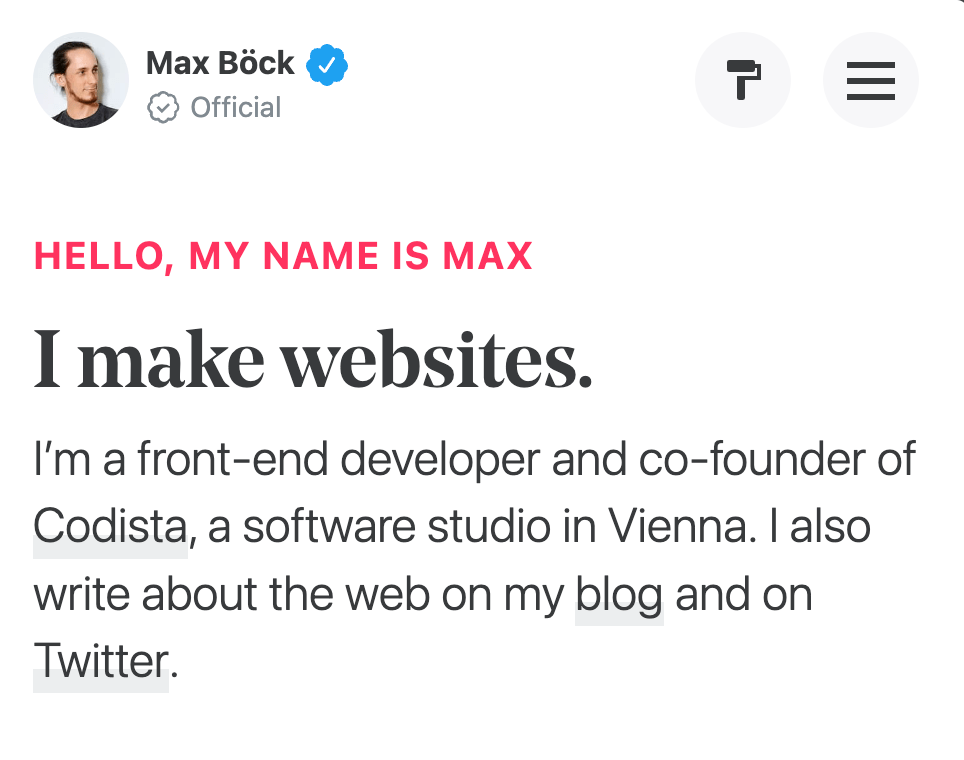 Putting aside whatever it actually means to verify your own website, I thought it was funny.
And it's the weekend right now, so I decided: why not give myself the ole' check mark too? They seem to just be handing them out these days for the right price.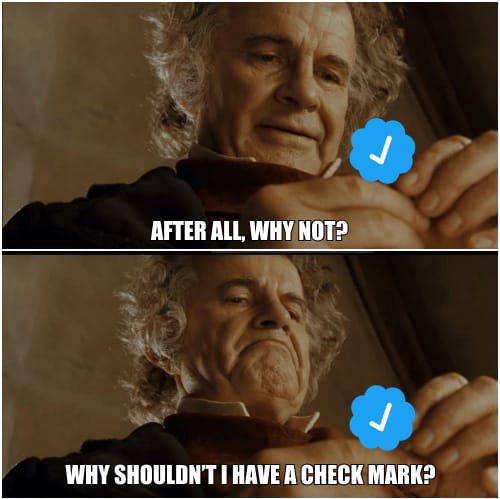 I suppose I pay for my check mark. It's ten dollars per year. That's what it costs to own the domain for my website. I also own the content too. Seems like a pretty good deal.
Oh, and my check mark comes in more than just blue. I have a color to match each theme of my website. I can do that because, ya know, it's my website. Got to get my money's worth out of that $10/year.

Now I'm just being silly. But hey: it's my website, I can do that.